NORTH End: Stop sign, IA 7, near Storm Lake, Buena Vista County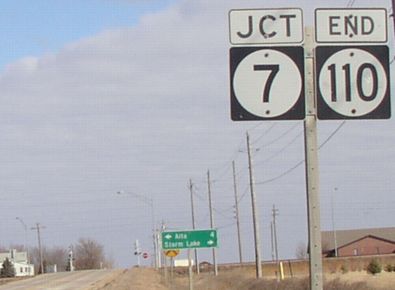 Facing north on 110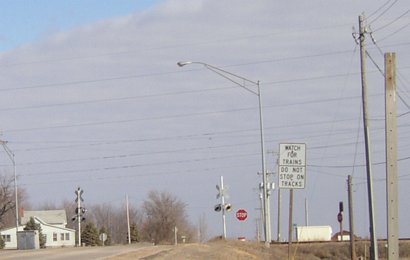 Facing north on 110
My speculation is that this pole may have held a "To 71 ->" prior to that route's realignment, although I have no grounds for that other than the "To 110" shields at the junction of 7 and Business 71.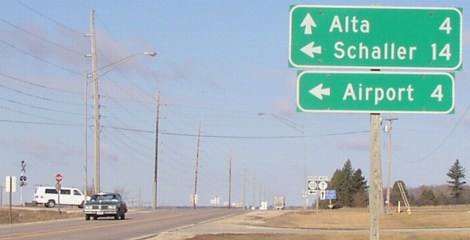 Facing west on 7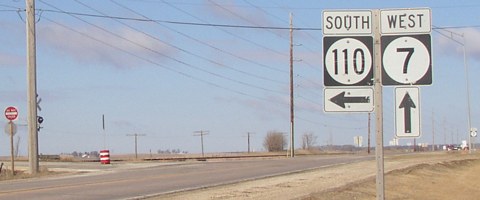 Facing west on 7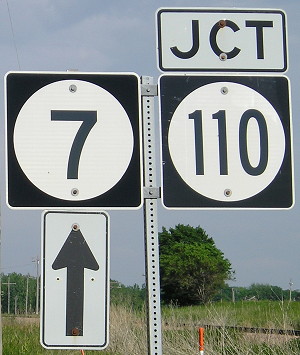 Facing east on 7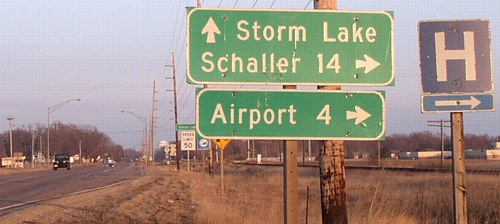 Facing east on 7
Notice the Storm Lake city limits sign between here and the final signs. While a former alignment of IA 4 connected Denison and Storm Lake, 110 serves mainly as a cutoff for US 71 (and now more specifically Storm Lake) to US 20.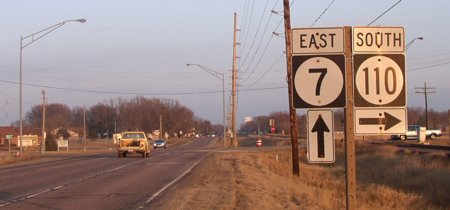 Facing east on 7
Surrounding area information: 110's turn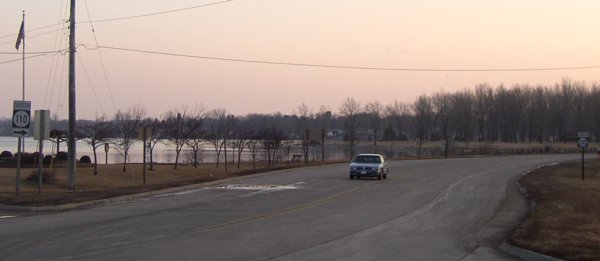 Facing southwest, but heading south, on 110
Within sight of the north end is a turn southwest to go around Storm Lake. The road the car is on continues at lower left, and that traffic doesn't stop. The layout of the road substantiates maps as late as 1974 that show 110 continuing further into Storm Lake than just skirting the west end; see maps below. Shields for 110 are at far left and far right.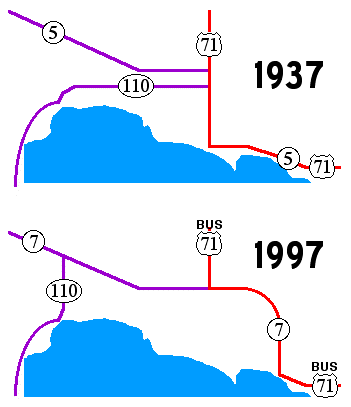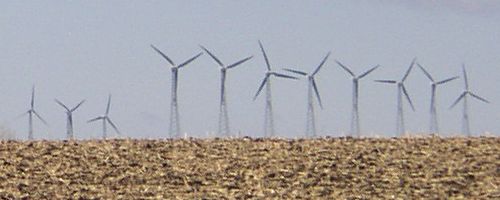 Northwest Iowa is a very windy area. This picture is back near the north end.
SOUTH End: Stop sign/T intersection, US 20, Sac County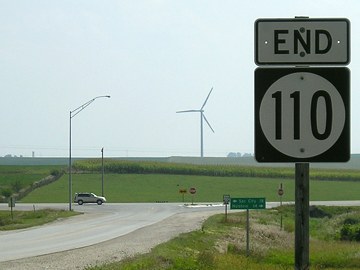 Facing south on 110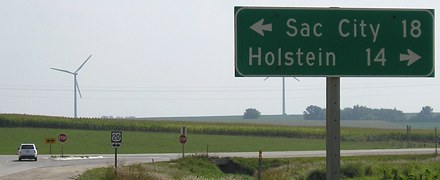 Facing south on 110
The turbines prominent in the background were not there in 2004.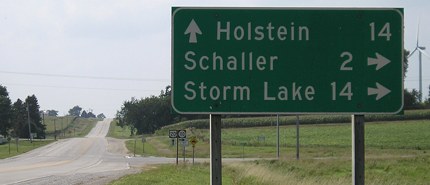 Facing west on 20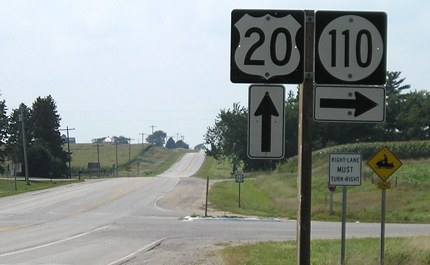 Facing west on 20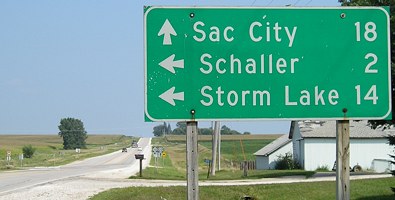 Facing east on 20
Note the mileage compared with the north end: Here, Storm Lake is 14 miles away, yet Schaller is also 14 miles from the north end at IA 7. The extra 2 miles for Storm Lake go to the downtown.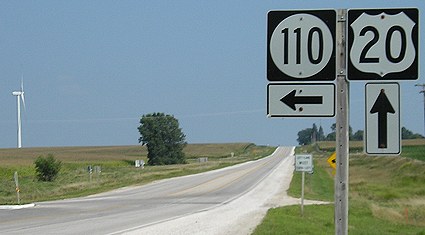 Facing east on 20
IA 110 is the middle of three state highways that have an at-grade end at US 20 (the others are 140 and 196). In this part of the state, 20 is still running along the Survey Correction Line that creates the offset in counties' townships, so it has a lot of T intersections.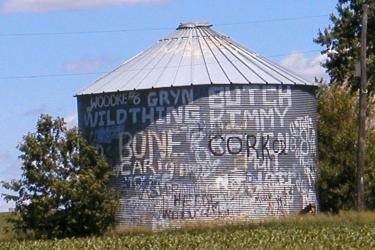 Northeast corner of intersection
All pictures by me: First-fourth and ninth, 3/20/03; fifth, 6/5/14; sixth-eighth, 3/21/03; tenth-fifteenth, 8/31/08; sixteenth, 6/14/04; graphic, 6/22/03
Page created 5/3/04; last updated 12/22/08