(September 2, 1924-1981)
WEST End: Jackson St., Salem, Henry County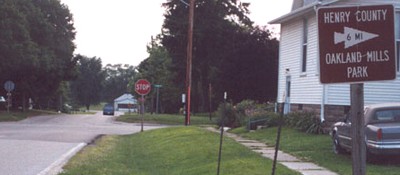 Facing west on 125
Photo by Jason Hancock
Jason writes, "In all likelihood the west end of old IA 125 is this, the intersection with County Road W55. Mile marker 3, near the east end, still stands and this point is three miles west of there. The only other leftover DOT-standard sign on the road is a faded 'Salem' city limit sign."
WEST End (1980-81): City limits of Salem, Henry County
As it turns out, that leftover DOT sign is important because it shows where the city took over seven-tenths of a mile of road a year before the state turned the rest of the road over.
EAST End: Stop sign, US 218 (now US 218/IA 27) and J20, Henry County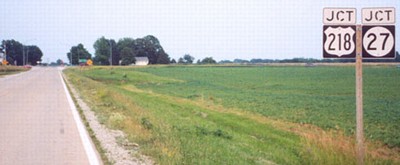 Facing east on 125
Photo by Jason Hancock
Obviously, when 125 was here, 27 was not. The LGS is Henry County's.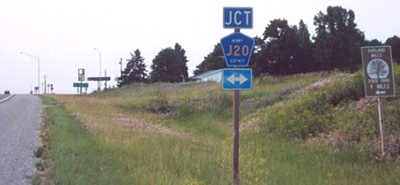 Facing south on 218
Photo by Jason Hancock
The Phillips 66 is after the intersection. The LGS says "Salem 3 ->".
Last seen: 1981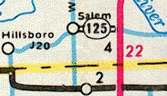 All pictures by Jason Hancock: 6/22/02
Page created 1/17/03; last updated 1/10/04