(March 19, 1930-Late 1980)
NORTH End: Stop sign, US 34, Mills County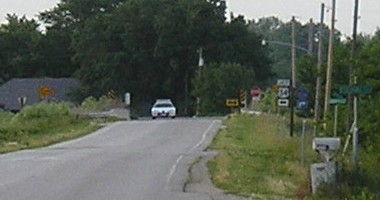 Facing north on 166
This photo was taken from near the south end of the highway, showing that one end can be seen from the other.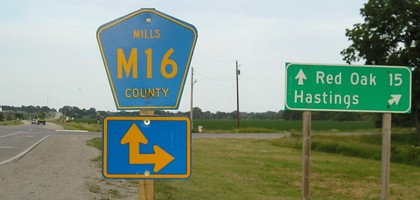 Facing east on 34

Facing west on 34
SOUTH End: Hastings, Mills County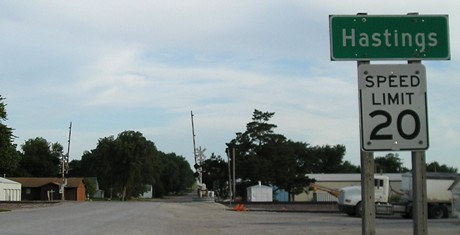 Facing south on 166
South of the tracks, the pavement changes to a lower quality of asphalt, but unlike what I figured this is not where 166 ended. The final distance given in the 1980 route log points to Hale Street to the south.
Last seen: Late 1980 (1981 map)

All pictures by me: 6/12/06
Page created 9/11/06; last updated 10/16/06