(December 1, 1930-July 1, 2003)
NORTH End: Stop sign, US 218, Benton County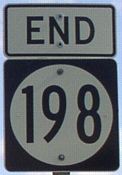 Facing north on 198
Left photo by Jason Hancock
Highway 198 was the first in the series of sequential Benton County spurs (198-201 and the first 202).

Facing west, but heading north, on 218
Photo by Jason Hancock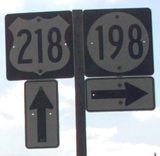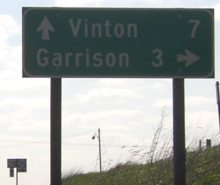 Facing east, but heading south, on 218
There used to be a sign for the Old Creamery Theatre, but it moved all operations to the Amana Colonies a decade back. Three miles actually takes you through Garrison to E22.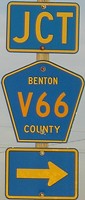 Facing east, but heading south, on 218, post-decommissioning
The Clearview mileage sign is a metal one with support bars, similar to those that until now have only been seen at interchanges.
SOUTH End: City limits of Garrison, Benton County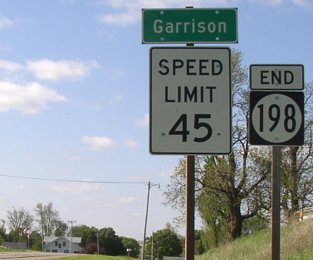 Facing south on 198
Prior to 1980, 198 went into town and turned west for one block to include the business district on Main Street.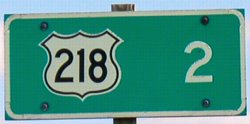 Facing north on 198
Last seen: 2003

First and third pictures by Jason Hancock: 1/13/02
Pictures by me: Second, fourth, fifth, eighth, and ninth, 5/20/03; sixth and seventh, 11/26/08
Page created 5/4/02; last updated 1/15/09