(December 1, 1930-July 1, 2003)
NORTH End: City limits of Keystone, Benton County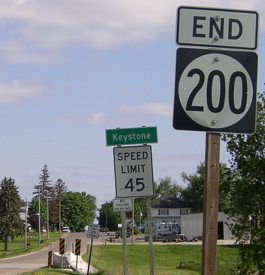 Facing north on 200
Earlier maps (pre-1994) may have made you think 200 continued through Keystone to E44 north of town. It has never done that, although it did continue into town and turn east into the business district before 1980. Since Jason Hancock's earlier picture Keystone banned engine braking.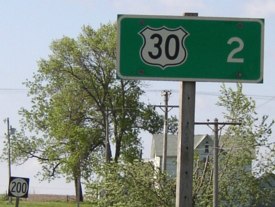 Facing south on 200 with first sign in background
SOUTH End: Stop sign, US 30, Benton County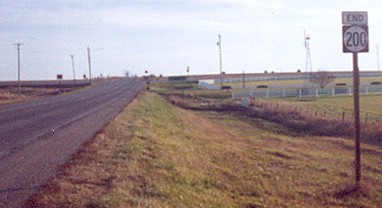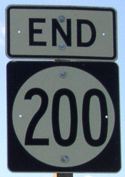 Facing south on 200
Left photo by Jason Hancock

Facing south on 200

Facing west on 30
Photo by Jason Hancock
The LGS says Keystone is three miles away, but 3 miles is actually the intersection with E44 on the north side of town.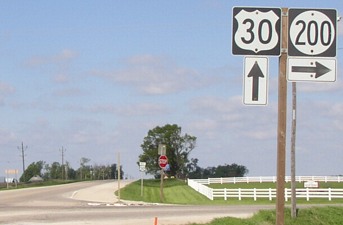 Facing west on 30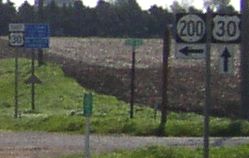 Facing east on 30
Last seen: 2003

Third and sixth pictures by Jason Hancock: 12/2/01
All but third and sixth pictures by me: 5/20/03
Page created 2/23/02; last updated 6/17/07