(December 1, 1930-July 1, 2003)
NORTH End: Opera St., Garden Grove, Decatur County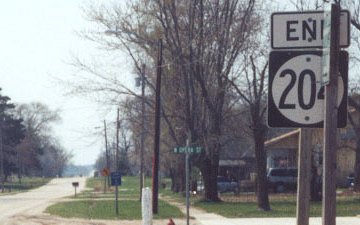 Facing west, but heading north, on 204
Photo by Jason Hancock
Unfortunately, a sign prevented a good shot of this sign.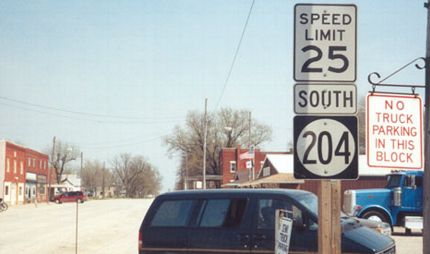 Facing east, but heading south, on 204
Garden Grove is the site of Mormon Trail High School, which does an interesting thing: At the district borders are signs welcoming you into, or thanking you for visiting, the Mormon Trail district.
The four-way stop at the point 204 turned south, instead of a curve or other special treatment, made the transition to county roads J20 (east-west) and R59 (north-south) pretty straightforward.
SOUTH End: Stop sign, IA 2, Decatur County

Facing south on 204
Photo by Jason Hancock

Facing south on 204
Photo by Jason Hancock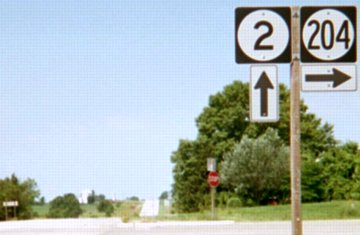 Facing west on 204

Facing east on 204

Facing east on 204
Photo by Jason Hancock
Last seen: 2003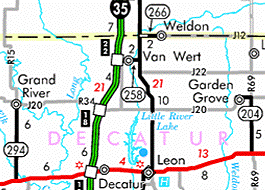 Pictures by Jason Hancock: First-fourth and seventh, 4/14/03
Pictures by me: Fifth and sixth, 6/16/03
Page created 8/4/03