(January 8, 1931-late 1980)
NORTH End: Stop sign, US 34, just west of Monroe/Wapello county line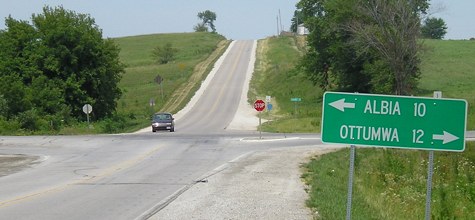 Facing north on 213
Until US 34's realignment in the mid-'60s, 213 ended a mile north of here.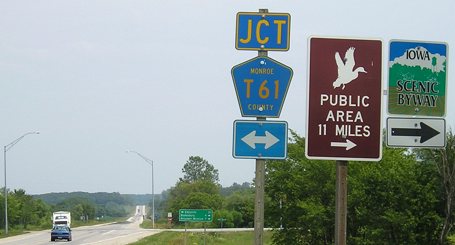 Facing east on 34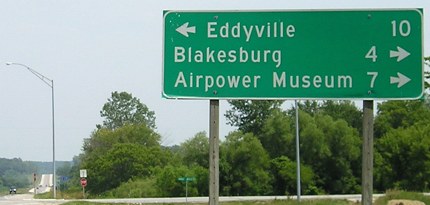 Facing east on 34
The county line is between the intersection and the "East 34" just after the intersection. However, 213 does completely swing into Wapello County for a distance.

Facing west on 34

Facing west on 34
SOUTH End: High Street, Blakesburg, Wapello County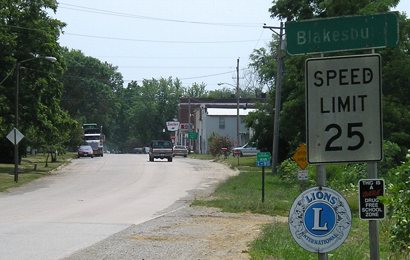 Facing south on 213
These are DOT-standard signs coming into town, and they show their age. Ahead is a four-way stop, and it's likely that 213 took a left turn there for one block.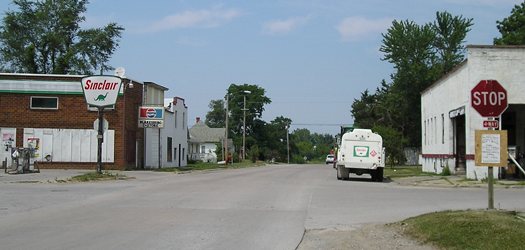 Facing north on Main Street
This is that four-way stop. County Road T61 uses this street the whole way, but downtown Blakesburg is to the right.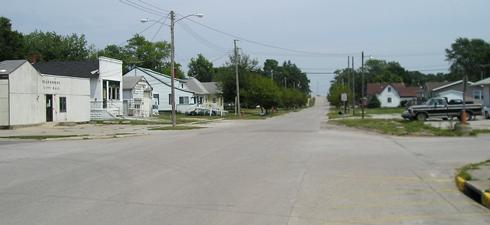 Facing east on 213/State Street
This street is also County Road H47, though unsigned in town. The highway could have ended here.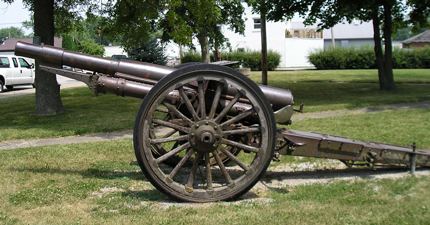 This restored cannon is in the southeast corner of the Main/State intersection. If you prefer aerial to artillery, the Airpower Museum, with antique and homebuilt planes, is a few miles east of town. (The Iowa Navy, meanwhile, is way over in Okoboji.)
Last seen: 1980 (1981 map)

All pictures by me: First-third and sixth-ninth, 7/11/05; fourth and fifth, 6/11/07
Page created 11/27/05; last updated 8/26/07