(January 8, 1931-1981)
NORTH End: Stop sign, IA 10 and K30, Sioux County

Facing north on 231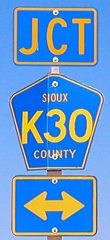 Facing east on 10

Facing east on 10
Of the four churches in Ireton, two have "Reformed" in their name, from the Sioux County heritage of being settled by the Dutch immigrants who moved west from their original settlement in Pella. (Central and Northwestern College in Orange City are both connected to the Reformed Church in America.)
SOUTH End: Main St., Ireton, Sioux County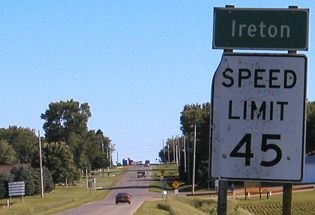 Facing south on 231
This DOT-standard sign set is the first and last indicator of a past state highway.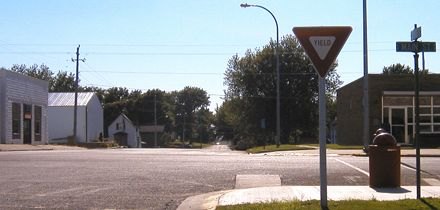 Facing west
Fourth at Main was the final terminus point for 231, although this is the south end of the business district.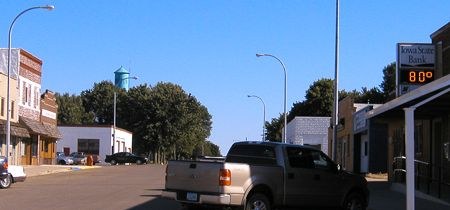 Facing south
In the early 2000s an unsigned IA 231 was assigned to old US 34 through New London in Henry County. Why 231 was chosen is unknown.
All pictures by me: 6/14/04
Page created 8/23/04; last updated 3/14/10