(July 8, 1931-July 1, 2003)
NORTH End: Park St., Silver City, Mills County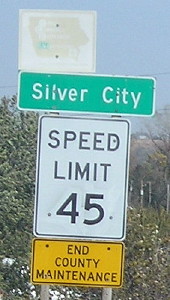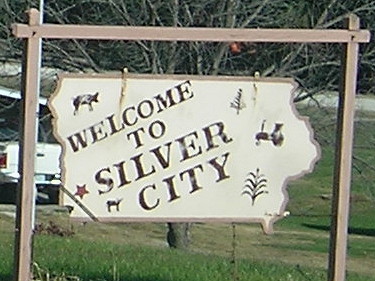 Facing north on 242 (10/22/14)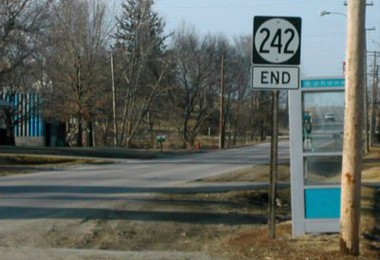 Facing north on 242 (3/13/02)
Photo by Neil Bratney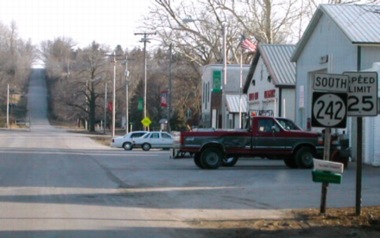 Facing south on 242 (3/13/02)
Photo by Neil Bratney
Along the route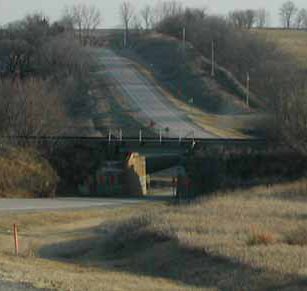 Facing south on 242 (3/13/02)
Photo by Neil Bratney
In the deep background of this picture is 242's south end. As it dips under the BNSF railroad, the roadbed goes into a deep cut.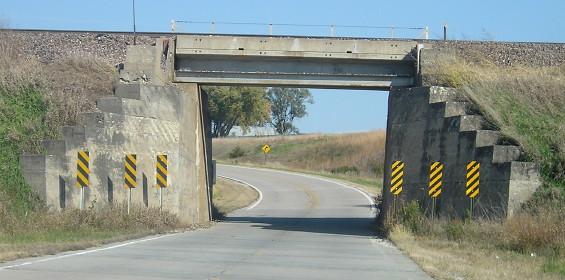 Facing north on 242 (10/22/14)
SOUTH End: Stop sign/T intersection, US 34, Mills County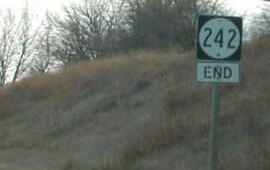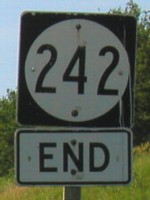 Facing south on 242 / Closeup (1/20/02)
Left photo by Neil Bratney

Facing south on 242 (6/15/03)
This picture came only after whacking my camera a couple times. It would die within the hour.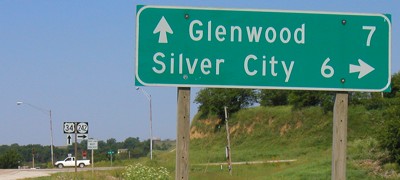 Facing west on 34 (6/15/03)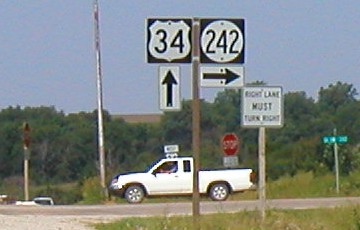 Facing west on 34 (6/15/03)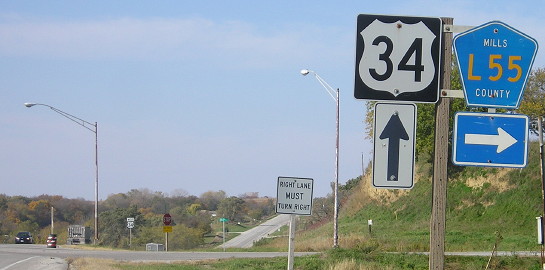 Facing west on 34 (10/22/14)

Facing east on 34 (10/22/14)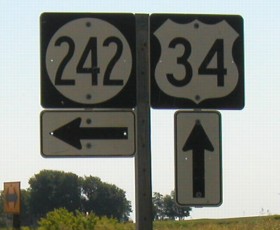 Facing east on 34 (6/15/03)
Last seen: 2003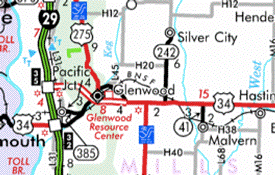 Page created 4/6/02; last updated 3/27/04 12/20/15