(June 4, 1935-late 1980)
NORTH End: Stop sign, US 34 (now Old US 34), Jefferson County

Facing north on 303
Photo by Jason Hancock

LGS (DOT-style) in above picture
Photo by Jason Hancock

Facing west on 34
Photo by Jason Hancock


LGS in above picture (2003 / 2010)
Left photo by Jason Hancock

Facing east on 34
Photo by Jason Hancock

LGS at right of above picture
This intersection is no longer along US 34. New four-lane 34 leaves the current route west of 303, has an interchange over its previous route east of 303, has an interchange with IA 1, and then rejoins the old route on the east side of Fairfield. But Business 34 ends at that west interchange, leaving the segment of old 34 including this intersection unlabeled so far.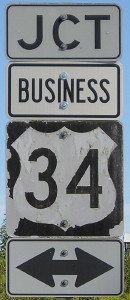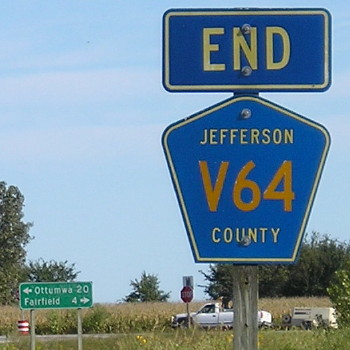 Facing north on 303 (2010)
As discussed above, this is NOT Business 34. But it's not a county road either, and its designation as one is yet to happen (partly because the state repaved the road, as IA 934, hence the Clearview sign above).
SOUTH End: 4-way stop, Maple Ave., Libertyville, Jefferson County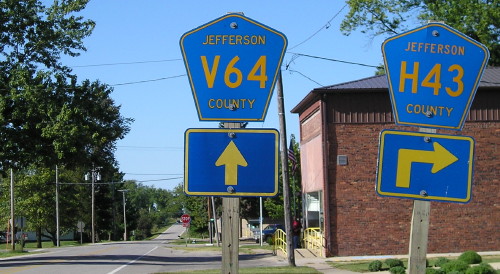 Facing south on 303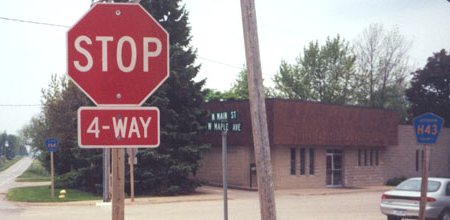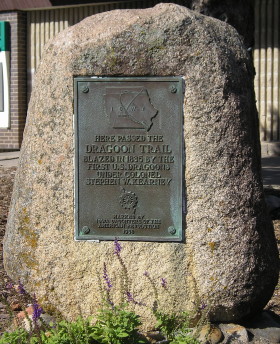 Facing southwest-ish
Left photo by Jason Hancock
Last seen: Late 1980 (1981 map)

All pictures by Jason Hancock: First-fourth, sixth, and eleventh, 3/16/03
Pictures by me: Fifth, eighth-tenth, and twelfth, 9/8/10; seventh, 10/21/05
Page created 9/6/03; last updated 3/25/11