(June 4, 1935-2002)
WEST End: Stop sign, US 59, Osceola County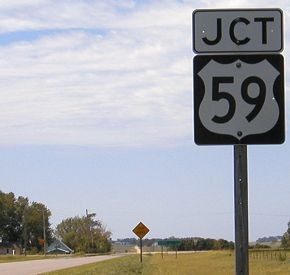 Facing west on 313
It's possible the "End 313" was on the "Stop Ahead" pole.

Facing west on 313
There is more space than usual between the town and the mileage.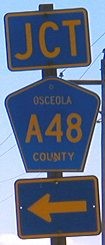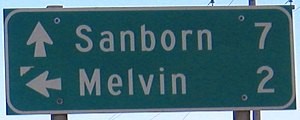 Facing south on 59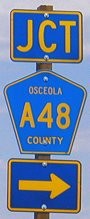 Facing north on 59
EAST End: City limits of Melvin, Osceola County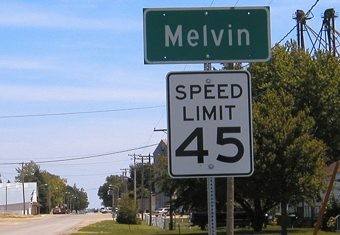 Facing east on 313
Those I asked about the end thought it was on the west side of town. It's also possible the end was at the old railroad tracks in the background.
All pictures by me: 6/15/04
Page created 8/23/04