(June 4, 1935-November 11, 1981)
NORTH End: Church Street/T24, Bristow, Butler County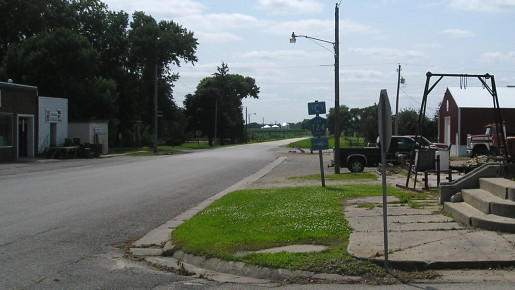 Facing west, but heading north, on 326 (7/7/15)
Church Street (the intersection ahead), where T24 splits to go north, was the final official endpoint of IA 326.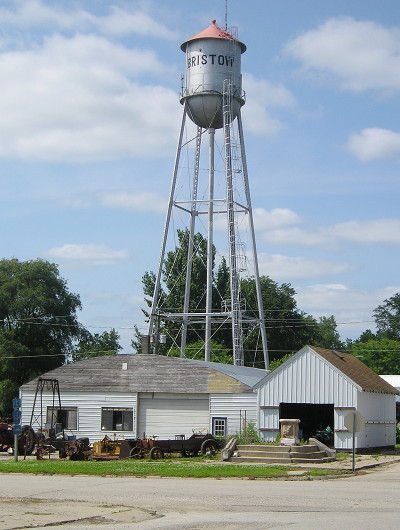 Facing north (7/7/15)
The stairsteps to nowhere seen at the right of the top photo are here in this photo, taken at West Street, which before 1960 was the north end of 326.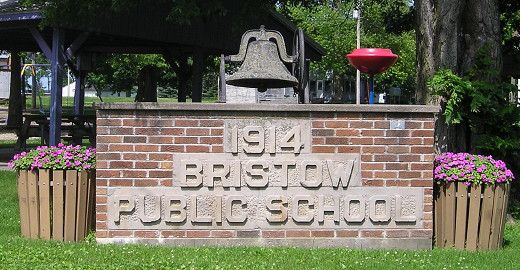 This is half a block south of the photo above. (7/7/15)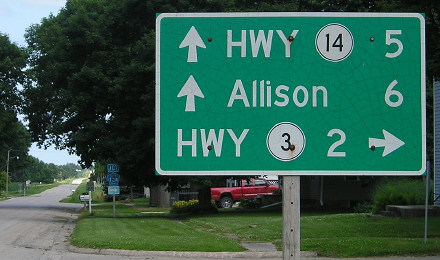 Facing east on C33, but heading south on 326 (7/7/15)
C33 and T24 are together for three blocks. Having "Hwy" beside the 14 shield may be a little redundant, but not entirely so. The real issue is the all-caps vs. the mixed case for the towns.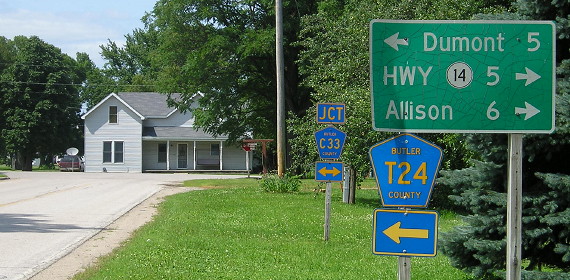 Facing north on 326 (7/7/15)
This arrangement is slightly altered from 2002, with the T24 sign moved on to the mileage sign's post.
SOUTH End: Stop sign, IA 3, Butler County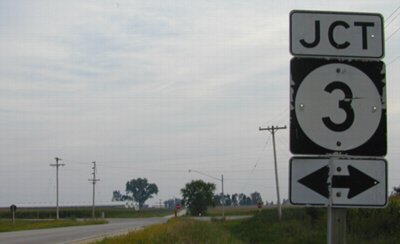 Facing south on 326 (8/30/02)
The condition of the sign leads me to believe that at least part of it (probably the shield and double arrow) were there when 326 was decommissioned in 1982.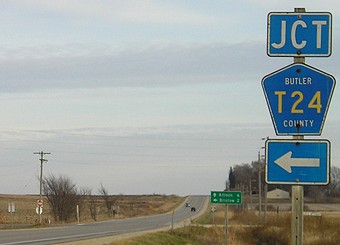 Facing east on 3 (11/20/06)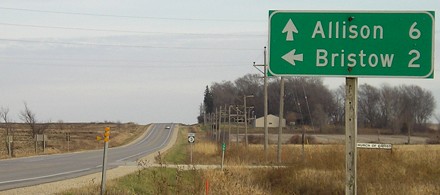 Facing east on 3 (11/20/06)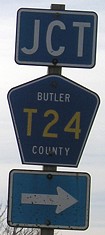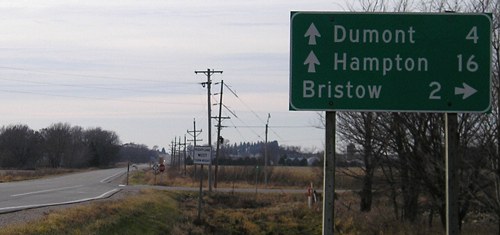 Facing west on 3 (11/20/06)
Last seen: 1981

Page created 1/18/03; last updated 5/2/16