(1980-July 1, 2003)
WEST End: De Soto National Wildlife Refuge (IA/NE), Pottawattamie County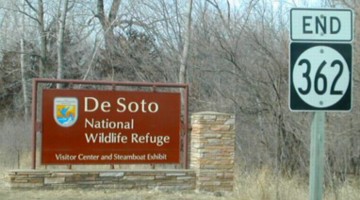 Facing west on 362 (2/23/02)
Photo by Neil Bratney
Highway 362 connected I-29 with a national refuge, located in both Iowa and Nebraska. After boundaries were set, the Missouri River was engineered to change course and form an oxbow lake, De Soto Lake. The refuge is in Iowa on the west, north, and east, and Nebraska on the south (southwest). The lake curves up almost to US 30. The refuge also includes an exhibit about the steamboat Bertrand, which sank in the area, and includes items - a LOT of items - brought up from the boat.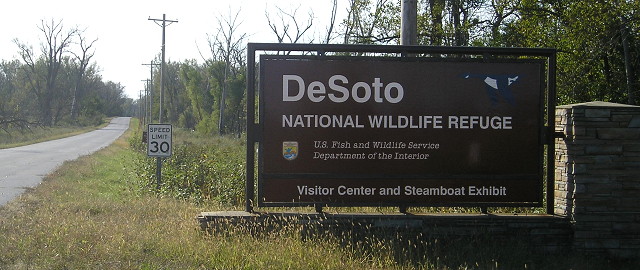 Facing west on 362 (10/1/15)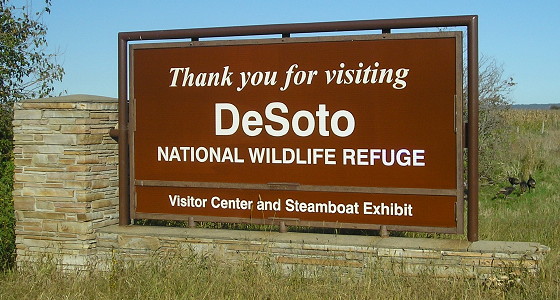 Facing east on 362 (10/1/15)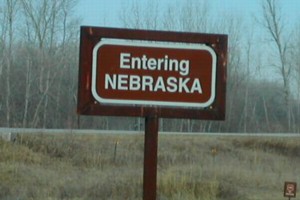 Photo by Neil Bratney (2/23/02)
Neil says, "About 1.3 miles west of IA 362's terminus, and you cross over the oxbow, and into Nebraska. Keep going, and you'll end up back in Iowa, and eventually at US 30. Note the national park-style signage." (The road, in a general southeast-to-northwest alignment, follows the south side along the current river and turns back north after re-entering Iowa.)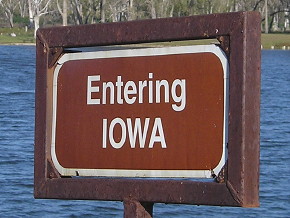 Facing southeast (10/1/15)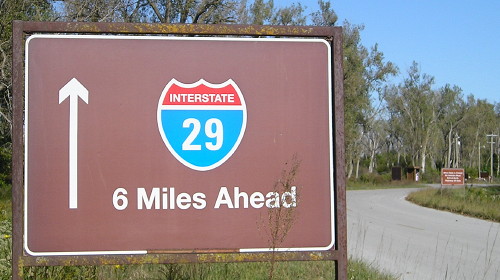 Facing mostly east (10/1/15)
This is near the oxbow lake
EAST End: I-29 exit 72, Pottawattamie County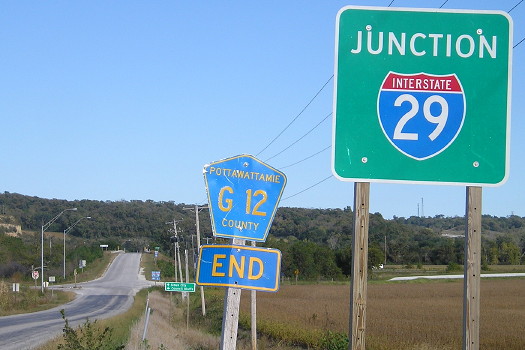 Facing east on 362 (10/1/15)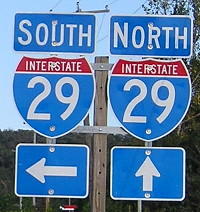 Facing east on 362 (10/1/15)
This interchange has the only freestanding I-29 shields on a side road after the genericization of Iowa signage. It could be for space reasons.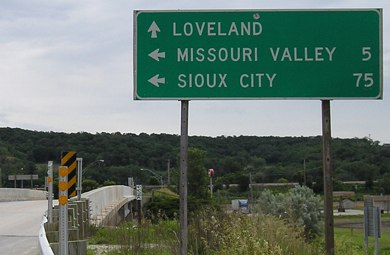 Facing east on 362, LGS on west side of bridge (6/12/05)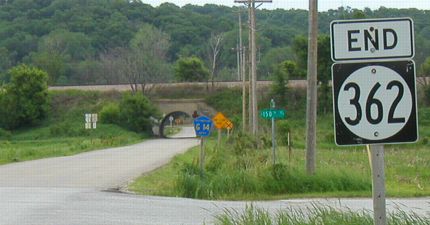 Facing east on 362 (6/1/03)
The Iowa highway map did not do a very good job at showing the east end of 362 because of space issues. The road seemed to end between exits 71 (680) and 72 (362), which is interesting because the roads are only half a mile apart! Rand McNally was even worse at marking 362 (see below). Loveland and IA 183 are 1000 feet east of the tunnel (see below). For some odd reason, Pottawattamie County designated 362 as G12, despite the G14 shield that appears between 362 and 183.
At left of this picture, in the frame but you can't really see it, is a fallen LGS for the interchange, which was later set back up. A weight limit warning for the bridge had been past the G14 shield in 2002.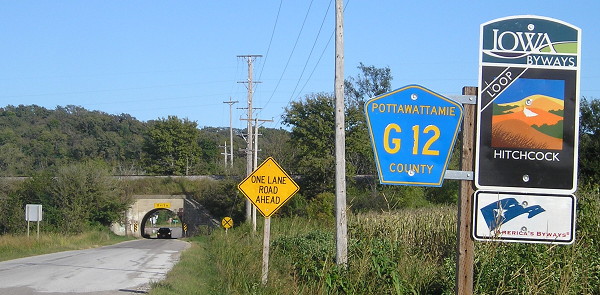 Facing east (10/1/15)
We saw "G12 End" on the west side of the interchange, but here on the east side, there's another G12 sign between I-29 and IA 183.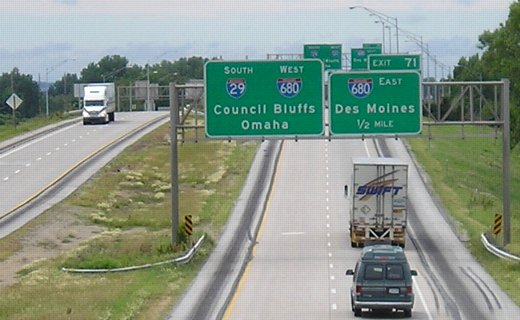 Facing south (6/12/05)
This picture was taken from 362's bridge over the interstate. These signs are different from the ones that were up on these two gantries in 2003. You can tell by the larger exit tab and the larger initial letters on the directions in the foreground. If the 29-680 sign on southbound 29 at 362's exit is still up, that makes for triple redundancy of 29-680 BGSs before 680 even joins 29!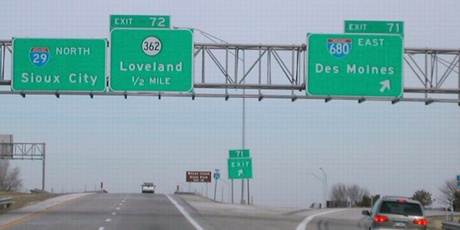 Facing north on 29 (2/23/02)
Photo by Neil Bratney
The BGS for 362, like so many others along I-29, didn't have a directional tag - and, despite the tab's position, isn't a left exit. In addition, 362 did NOT go to Loveland, because it ended at I-29, but you can follow G14 (as seen in the end photo above) to the town. Brown sign reads "Wilson Island State Park Exit 72," a state park also near 362.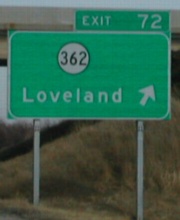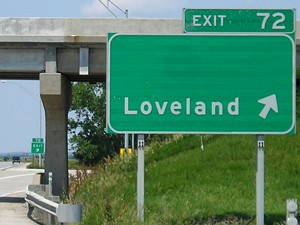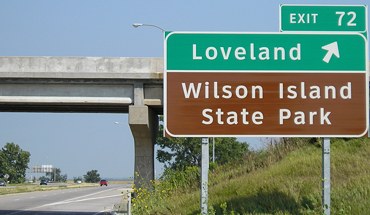 Facing north on 29 (2/23/02 and 6/4/07 and 8/31/08) (widen browser window to see three-wide)
Left photo by Neil Bratney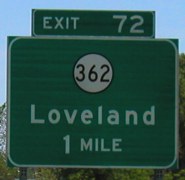 Facing south on 29 (6/9/03)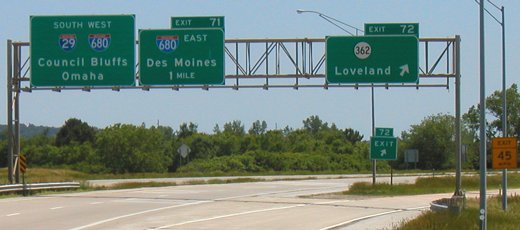 Facing south on 29 (6/9/03)
Surrounding area information: Junction IA 183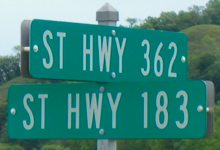 Although the two didn't intersect, there wasn't anything between them to merit a new sign. (6/1/03)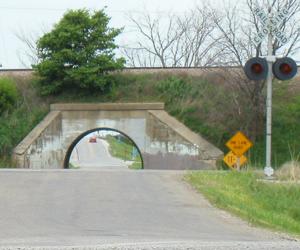 Facing west from 183 (6/1/03)
The interchange is visible in the background; the car is going over I-29.
What kind of road is this? (Last seen: 2003)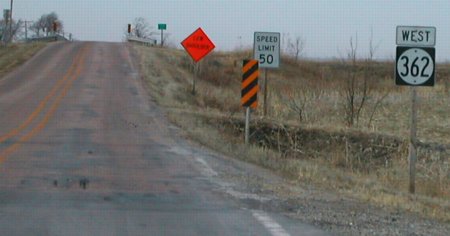 Facing west on 362 (2/23/02)
Photo by Neil Bratney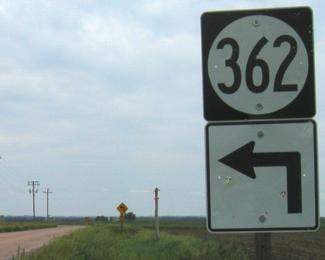 Facing west on 362 just west of Neil's picture (6/1/03)
At top is the first sign on 362; you can just see the "Jct I-29" sign in the very upper left-hand corner. Highway 362 was officially classified to the end of its life as "Dustless". Neil says the road is "crushed brick, well oiled." This designation is interesting because the 1977 map shows what would become 362 as a paved county road, and after its designation in 1981 a paved road, but marked as dustless in 1986. Other roads marked "dustless" as late as 1986 include IA 22 between US 218 and Lone Tree, IA 103 between US 218 and West Point, and all of IA 82. But as to the "dustless" part...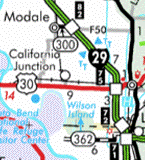 2002 atlas / 2003 map
The red arrow points to Rand McNally's interpretation of IA 362 - a four-lane divided road! Not only that, but it's shown extending from I-680, exit 72 only shows a county road, and the "four-lane" 362 doesn't go far enough west. The DOT is no longer in charge of any "dustless" or "bituminous" roads.
Page created 4/12/02; last updated 12/18/16