(1942-July 1, 2003)
WEST End: Lake MacBride State Park, Johnson County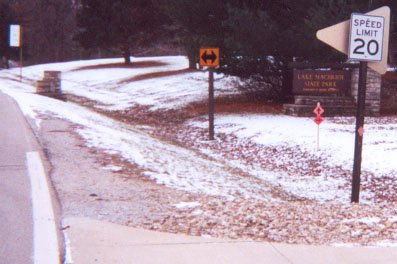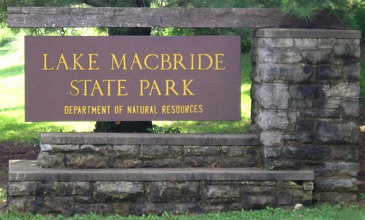 Facing west on 382
Left photo by Jason Hancock
Highway 382 is one of those routes whose sole purpose was to provide access to a state park. Once the park is reached, the road just...ends. Highways 79, 340, 410, and 428 are other examples of pre-decommissioning eastern Iowa highways like this, but of those only 410 (like 382) did not continue as a county road.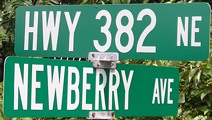 Street sign near end
EAST End: Stop sign, IA 1/Market St., Solon, Johnson County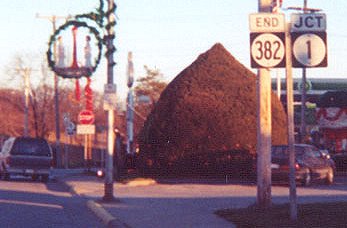 Facing east on 382 (2001)
Photo by Jason Hancock
Good news: This was one of Jason's first pictures taken specifically for this site. Bad news: This was the only picture with a 382 shield taken before the Second Great Decommissioning. The bracket has been removed and "Jct 1" remains.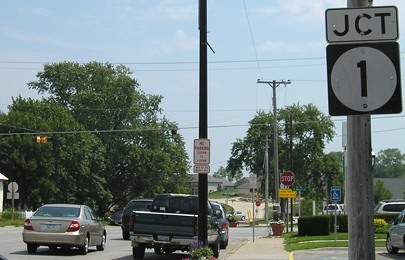 Facing east on 382 (2009)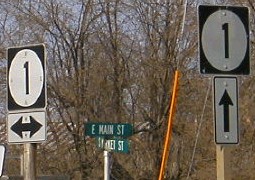 Facing northeast
At left is the double arrow for 382. At right is the leftover signage for northbound 1.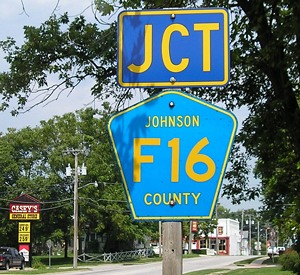 Facing north on 1
Gas prices the day I visited this intersection in 2004 were $1.689/$1.709. Thirty-five days later, they ran about 17 cents higher, with premium flirting with and in some places blowing through the $2 mark. As you know, they only got worse. In this 2009 picture, try $2.499/$2.599.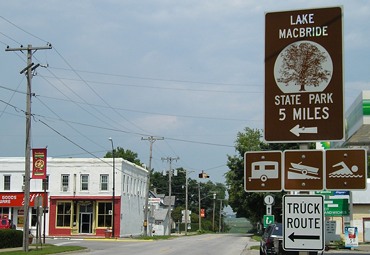 Facing north on 1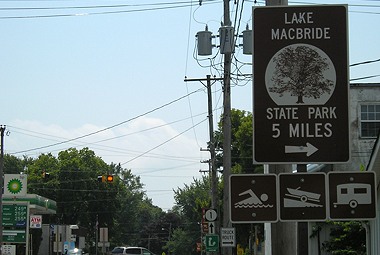 Facing south on 1
Last seen: 2003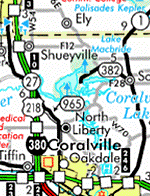 Pictures by Jason Hancock: First, January 2002; fourth, 12/8/01
Pictures by me: Second, third, fifth, and seventh-ninth, 8/8/09; sixth, 4/10/04
Page created 12/18/01; last updated 4/15/10