(1920-July 1, 2003)
NORTH End: Stop sign, US 34, Mills County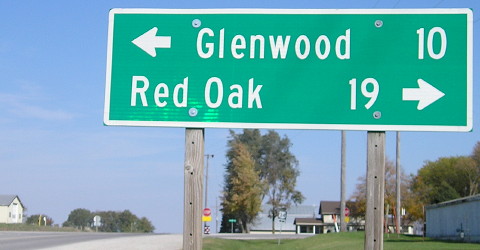 Facing north on 41 (10/22/14)

Facing north on 41 (no "End" sign); gravel L63 goes north (1/20/02)
Photo by Neil Bratney
While the first Iowa Highway 40 eventually was consumed by US Highway 218 and the number reassigned to a tiny spur, Highway 41 never did anything more than connect Malvern to the main road. The signs under the stop signs, instead of the generic "Cross Traffic", say that "U. S. 34" does not stop.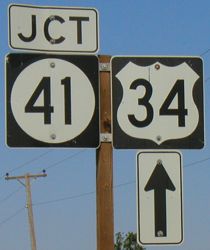 Facing east on 34 (6/15/03)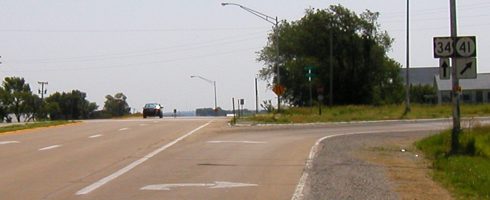 Facing east on 34 (6/15/03)
It's quite an involved intersection for a spur route, especially when the road north is gravel.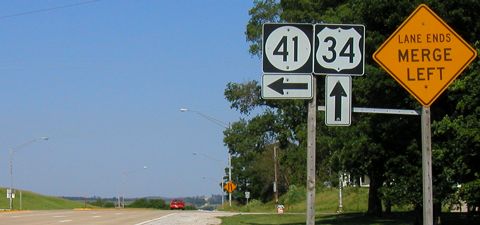 Facing west on 34 (6/15/03)
The three pictures above are some of my "Miracle Pictures" taken at the beginning of my Southern Iowa Road Trip in June 2003. They are so named because it was a miracle they turned out; my digital camera completely quit soon after.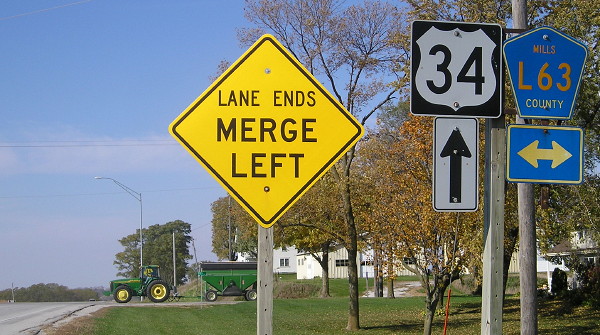 Facing west on 34 (10/22/14)
SOUTH End: 6th Street, Malvern, Mills County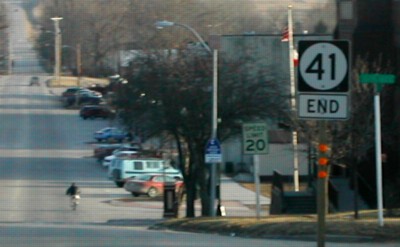 Facing south on 41 (3/13/02)
Photo by Neil Bratney
More reverse signage ("End" on the bottom). Below is the first sign heading north.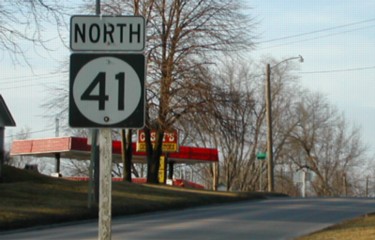 Facing north on 41 (3/13/02)
Photo by Neil Bratney
Last seen: 2003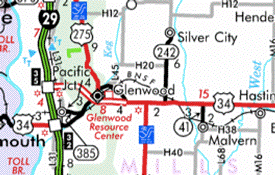 Page created 3/22/02; last updated 3/27/04 12/20/15