and

BUSINESS
After years of discussion and scores of victims at the "truck-eating bridge(s)," US 61 was rerouted out of downtown Davenport to follow I-280 and I-80. That creates an unbroken expressway/freeway for 61 from the Louisa/Muscatine county line to Dubuque. The state has kept the old alignment through Davenport on the rolls, albeit not as a 900-series route. But don't worry, the bridge(s) are still well-fed.
NORTH End: I-80 exit 295, Davenport, Scott County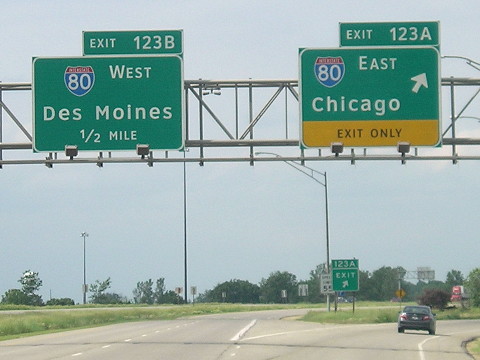 Facing north on Business 61 when it was US 61 (6/12/08)
I was going to make a comment about US 61's mile markers being "approximations" at this point, but measuring on Google Maps from the state line marks the center of this cloverleaf inside Mile 124. That includes the Fort Madison bypass, Muscatine bypass, and reroute onto I-280 and I-80. Being less than two miles off after all that is pretty impressive.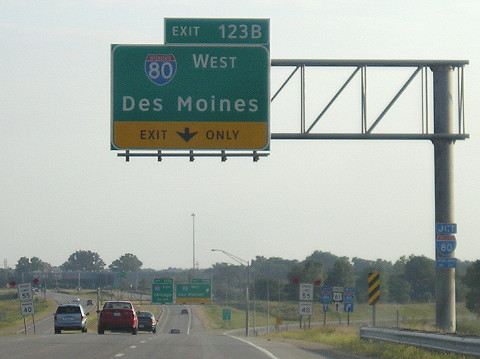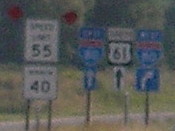 Facing south on 61 / Closeup (9/2/08)
In this picture, we can see ground-mounted shields, likely put up when US 61 north of the cloverleaf was redirected onto a freeway in 1982. The Clearview BGSs, however, were erected in 2007. The cloverleaf is original to I-80's construction.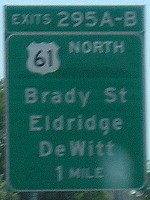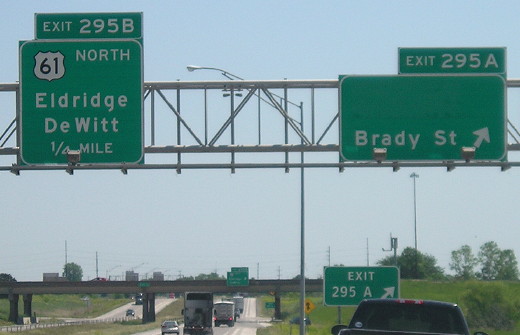 Facing east on 80 (5/22/12)
At the time of this picture, Business 61 was not signed but the shields had been popped off.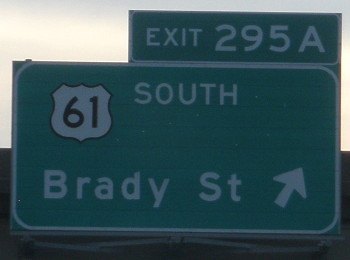 Facing west on 80 (6/13/11)
This, again, is from before the business route was created. After that, instead of adding "Business", everything aside from "Brady St" was greened out: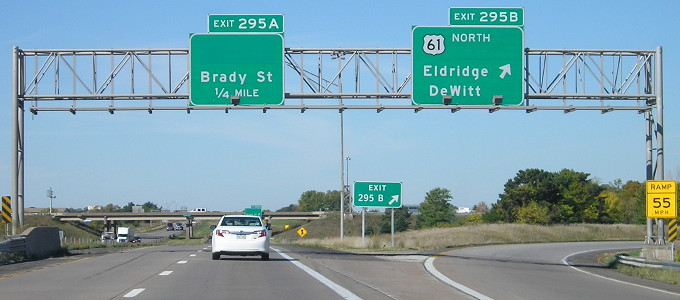 Facing west on 80 (10/7/13)
SOUTH End: I-280 exit 6, Davenport, Scott County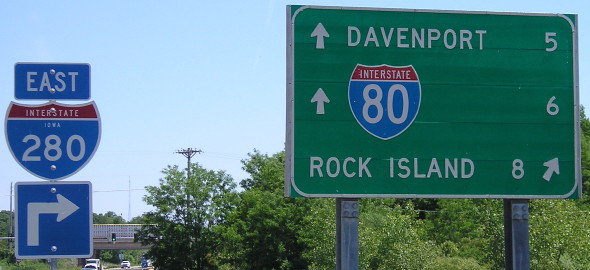 Facing east, but heading north, on 61 (5/22/12)
I-80 is used as the "control city" for I-280 throughout Iowa. Just ahead, 61 has now been rerouted onto the interstate while Rockingham Road is Business 61.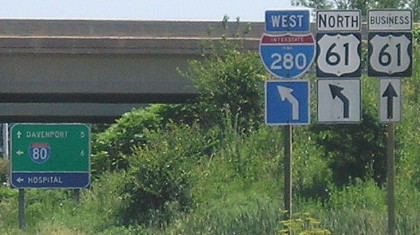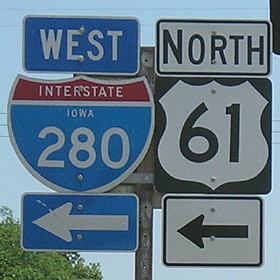 Facing east, but heading north, on 61, before and after bridge (5/22/12)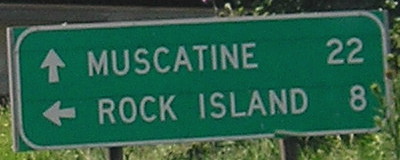 Facing west, but heading south, on Business 61 (5/22/12)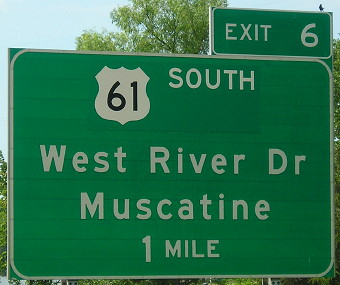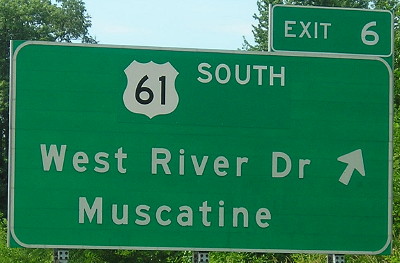 Facing south, but heading east, on 280 (7/9/17)
The BGSs were modified with a "61 South" greenout panel where the US 61 shield was.
Page created 12/22/12; last updated 1/8/18