(July 1, 1920-July 1, 2003)
WEST End: Stop sign, US 169 and D43, Webster County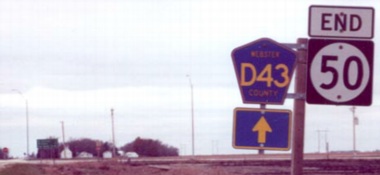 Facing west on 50 (November 2002)
Photo by Jason Hancock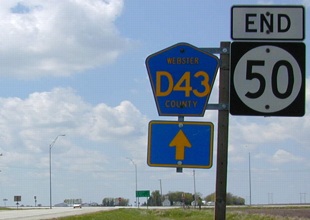 Facing west on 50 (May 2003)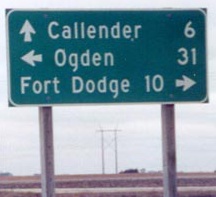 Facing west on 50
Photo by Jason Hancock

Facing north on 169
Photo by Jason Hancock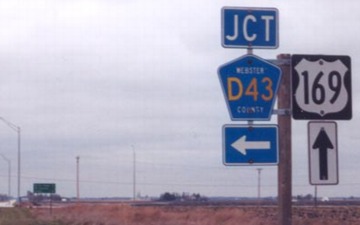 Facing north on 169 (November 2002)
Photo by Jason Hancock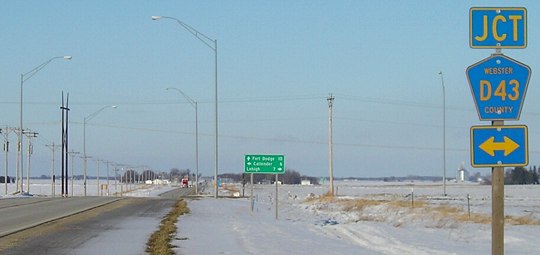 Same pole (December 2005)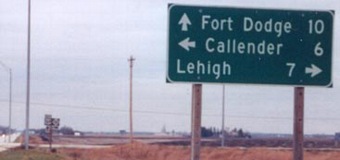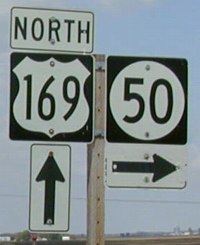 Facing north on 169
Left photo by Jason Hancock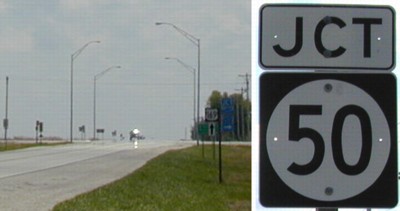 Facing south on 169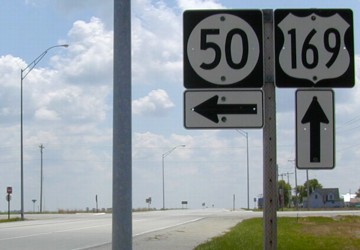 Facing south on 169
*Original Number, Original End*
EAST End: P73/Mill St., Lehigh, Webster County
Lehigh is along the Des Moines River. Highway 50 ends just to its west, as P73 continues south and follows the river a ways. The Alternate Dragoon Trail crosses the Des Moines here with P73, rejoining the main route, a block before 50's end.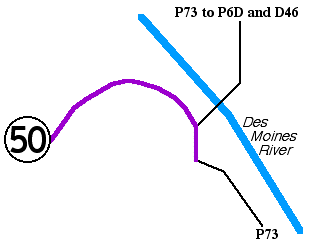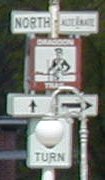 The picture at right is facing north after one block on 50; its counterpart is below.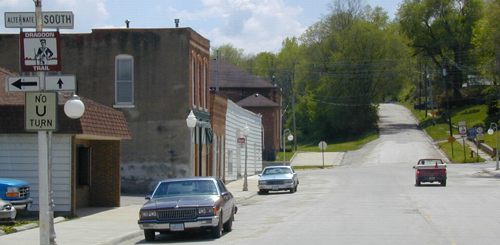 Facing south, but heading east, on 50
To the left is the bridge for P73 and the Alternate Dragoon Trail across the Des Moines River.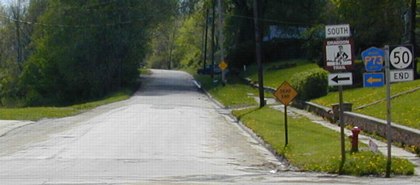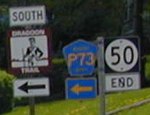 Facing south, but heading east on 50
Ahead is a dead end; P73 goes left to leave Lehigh and follow the river. Highway 50 traffic does not have to stop.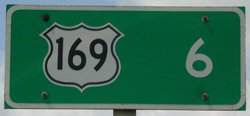 Facing west on 50
The west city limits of Lehigh are about a mile away from 50's end. There was one rural "Hwy 50" sign, but past there it was 290th Street. The county roads that intersect 50 had no signs; there were about 5 shields along the route not counting those on US 169.
*Original Number, Original End*
Last seen: 2003

Pictures by Jason Hancock: First, third-fifth, and seventh, 11/10/02
Pictures by me: Second and eighth-fifteenth, 5/7/03; sixth, 12/12/05
Page created 2/23/03; last updated 12/23/05