(July 1, 1920-July 1, 2003)
NORTH End: Stop sign, US 30 and V66, Benton County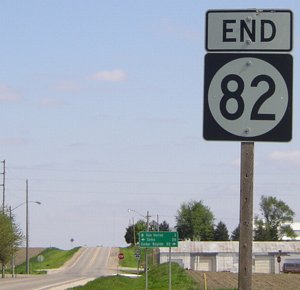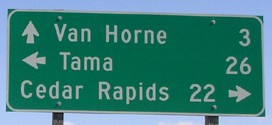 Facing north on 82 (5/20/03)
According to Jason's website, 82 was designated ten years (1920) before the other highways in Benton County, which would explain the smaller number and its non-relation to the others. This LGS has the closest-to-equal Cedar Rapids and Tama mileage.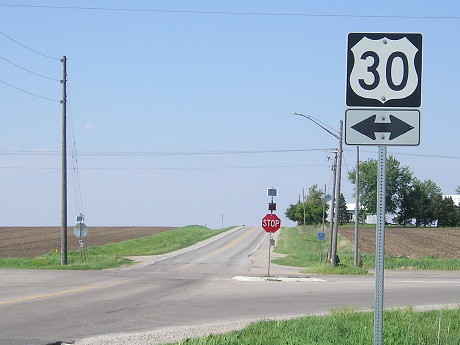 Facing north on 82 (5/16/17)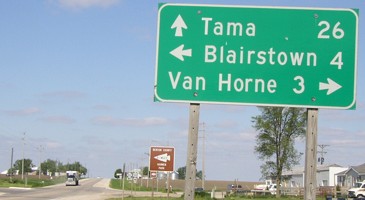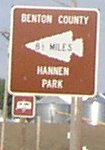 Facing west on 30 (5/20/03)
Hannen Park is on the Benton-Iowa line.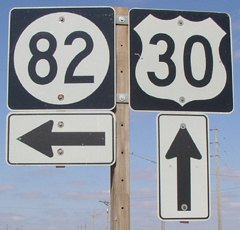 Facing west on 30 (5/20/03)
As with all Benton County spur termini, county roads were unsigned. Today, all the last poles in each direction on 30, like this one, have "Jct [route] [arrow]" as seen below.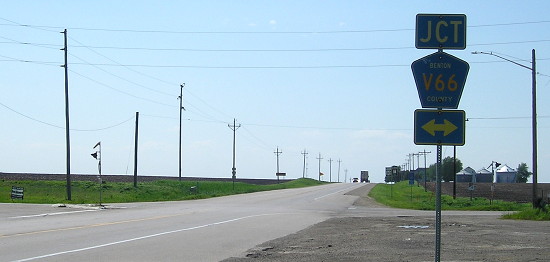 Facing west on 30 (5/16/17)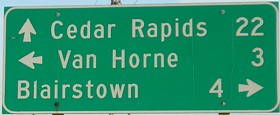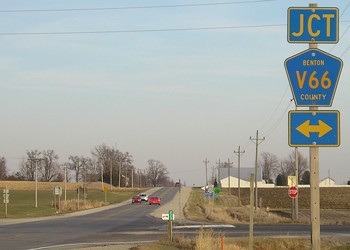 Facing east on 30, post-decommissioning (11/26/08)
*Original Number, Original End*
SOUTH End: Benton St., Blairstown, Benton County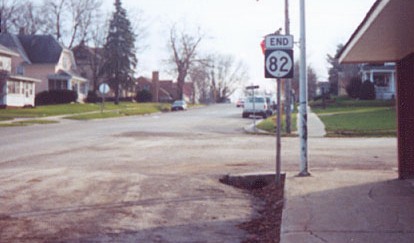 Facing south on 82 (12/2/01)
Photo by Jason Hancock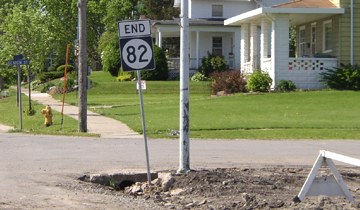 Facing south on 82 (5/20/03)
The building at right was torn down for construction of a new city hall/community center/library.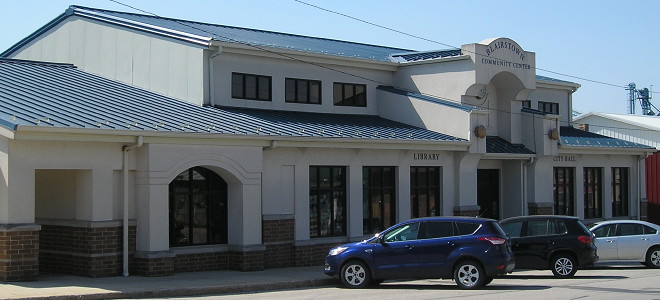 The completed city hall/community center (5/16/17)
A Highway Commission listing from 1936 put the end of 82 a block south at Prospect Street; it was truncated to Benton on January 1, 1961.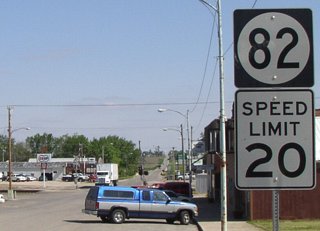 Facing north on 82 (5/20/03)
For a long time on Iowa maps, 82 was depicted as "dustless" but is now marked as a regular highway. The city clerk told me it had been paved "for a long time" but in study of paving records, it appears that it had only been "blacktopped" - that is, given a bituminous coating - and not truly paved until 1997. (This is somewhat ironic, given that IA 82 was in the original highway numbering scheme, and predates all the other Benton County spurs.) IA 82 was one of two spurs in the county that went into the city limits in 2003 (201 was the other).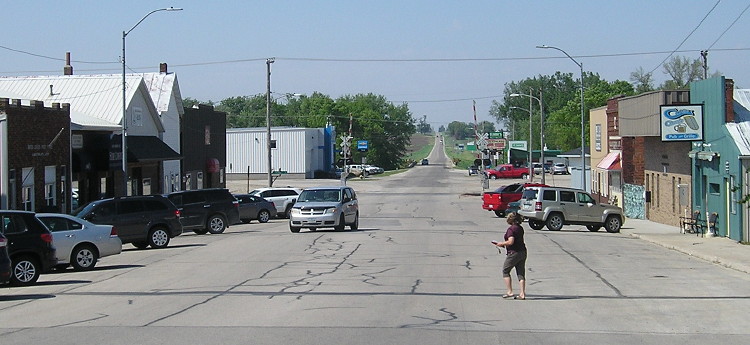 Facing north on 82 (5/16/17)
Another view of downtown Blairstown.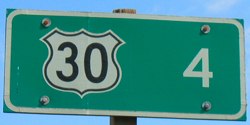 Facing north on 82 (5/20/03)
Last seen: 2003

Page created 2/23/02; last updated 11/20/17