NORTH Iowa line: Elmore MN, Kossuth County IA/Faribault County MN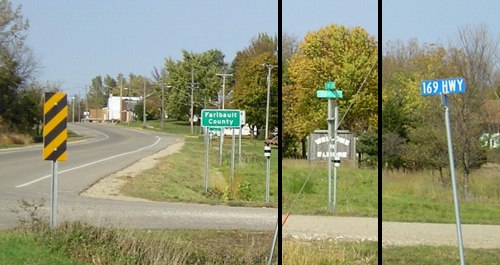 Facing north on 169 (three frames)
This is the only place that Kossuth County's rural sign says "169 Hwy."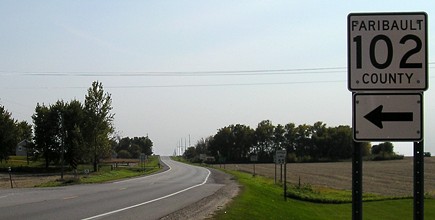 Facing south on 169
This county road is on the state line. The state line is where the paved shoulder ends, with the Iowa "Speed Limit 55" sign.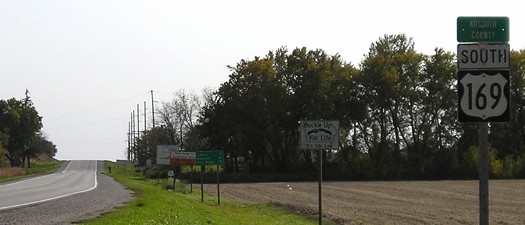 Facing south on 169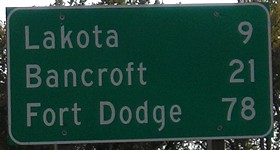 Facing south on 169
Fort Dodge is the largest city on 169, and is the third line on mileage signs at either end of the state - this one, leaving Elmore and coming into Iowa, and the one below, three miles past the Missouri line.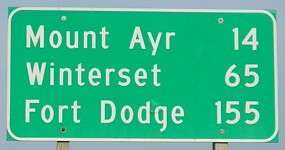 Facing east, but heading north, on 169 at Redding
SOUTH Iowa line: 2 miles S of Redding, Ringgold County IA/Worth County MO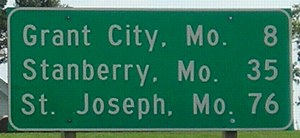 Facing south on 169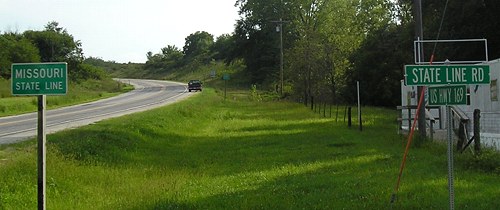 Facing south on 169
Although it's out of the viewing area, along part of 169's route in Missouri in 2006 I was able to catch WOWT's television broadcast over the radio. (TV Channel 6 can also be heard on 87.7 FM.) Not anymore, thanks to digital television.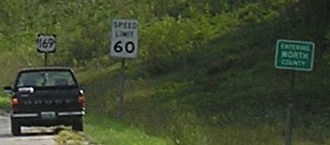 Closeup of background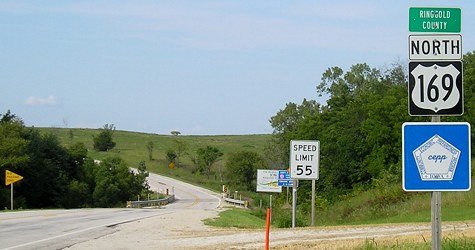 Facing north on 169
Pictures by me: Top five, 10/6/06; bottom five, 8/21/06
Page created 10/16/06; last updated 11/26/06