BUSINESS
NORTH End: Interchange, US 61 and IA 64, Maquoketa, Jackson County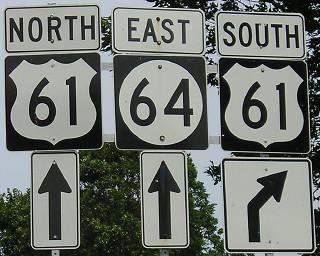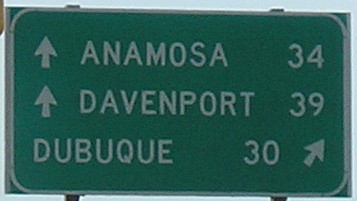 Facing east on 64 / Facing west on 64
Technically, there is a Business 61 "on the books" for Maquoketa. However, there is no indication in either direction of Business 61 existing.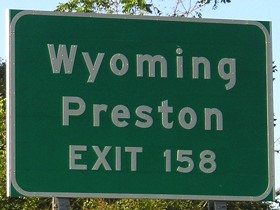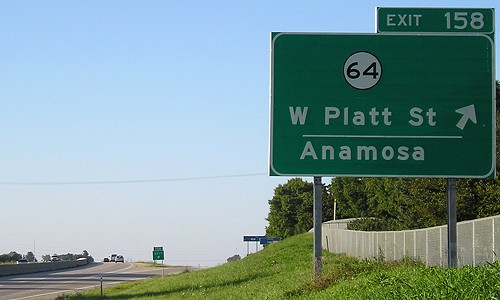 Facing north on 61
Unlike some places, Maquoketa has been content with "Next 2 Exits" outside of town and street names on the BGSs.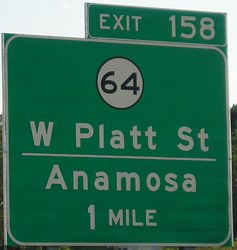 Facing south on 61
The one-mile sign comes before the intersection with former IA 428.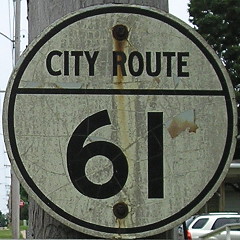 Aside from an ancient "City Route 61" sign that Jason Hancock first found, it is not signed anywhere. See the sign in context here. It's very small, meaning it's very old. It may be from 1967, when US 61 was realigned around Maquoketa, where the four-lane followed more than three decades later.
SOUTH End: Interchange, US 61, near Maquoketa, Jackson County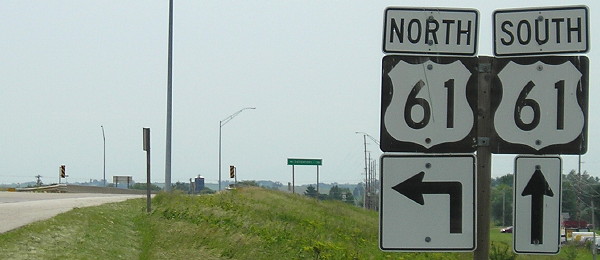 Facing south on Business 61
Still no signage here as the freeway switches from being west of the old alignment to being east. They meet up at IA 136.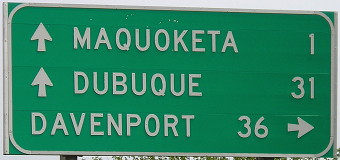 Facing north on old 61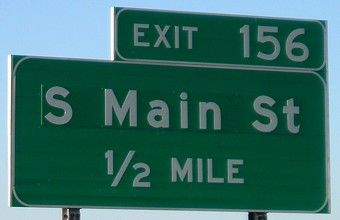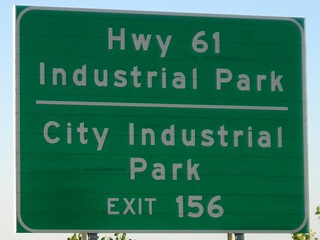 Facing north on 61
The "S Main St" on this sign appears to be an overlay, signifying something else was there earlier. "Maquoketa," perhaps. It would make sense given that the freeway turned to two-lane here during part of the 1990s.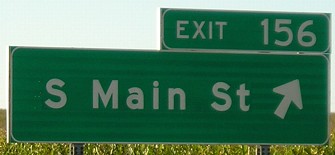 Facing north on 61
In the direction that a business route would customarily be signed, no signage exists. North of here, old 61 was secret IA 954 for a while.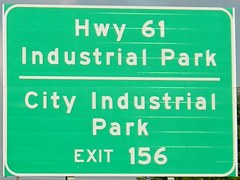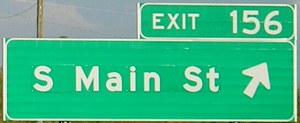 Facing south on 61
All pictures by me: First, second, and seventh-ninth, 6/14/11; third, fourth, sixth, tenth and eleventh, 8/31/07; fifth, sixth, twelfth, and thirteenth, 9/2/08
Page created 1/27/08; last updated 4/4/12