WEST End: US 101/Coast Hwy., Newport OR, Lincoln County OR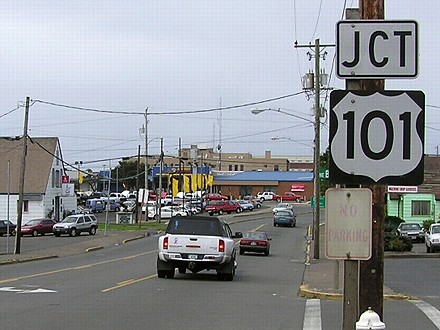 Facing west on 20
Photo by Chris Elbert
US Highway 20, one of the two major national east-west routes that goes through Iowa, ends less than a mile from the Pacific Ocean.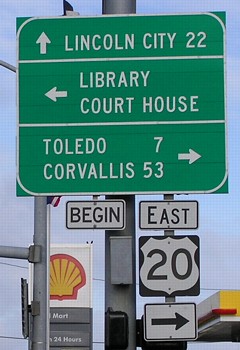 Facing north on 101
Photo by Chris Elbert
Technically, US 20 is broken into two segments, west and east of Yellowstone National Park. The eastern segment is the original one.
Along the route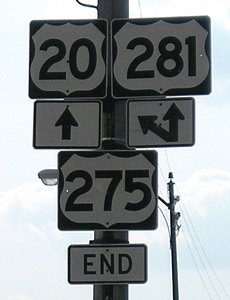 O'Neill, Nebraska: End of US 275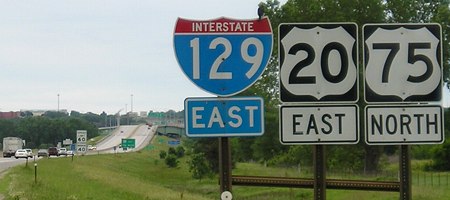 South Sioux City, Nebraska: Crossing the Missouri River with I-129 and US 75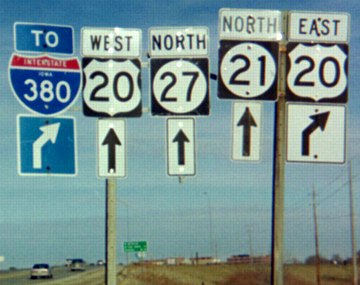 Waterloo, Iowa: North end of IA 21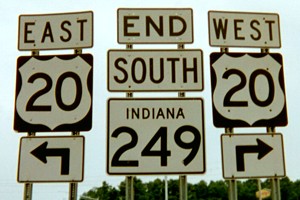 Portage, Indiana: South end of IN 249, just south of I-94
In northwestern Indiana, many highways that go through Iowa come within a few miles of each other - US 6, US 20, US 30, and I-80.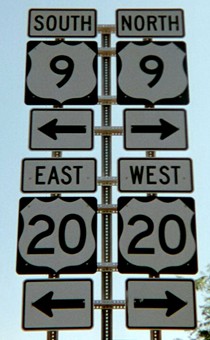 East Greenbush, New York (southeast of Albany): West/South end of US 4
EAST End: MA 2 W/Beacon St. and MA 2 E/Commonwealth Ave., Boston MA, Suffolk County MA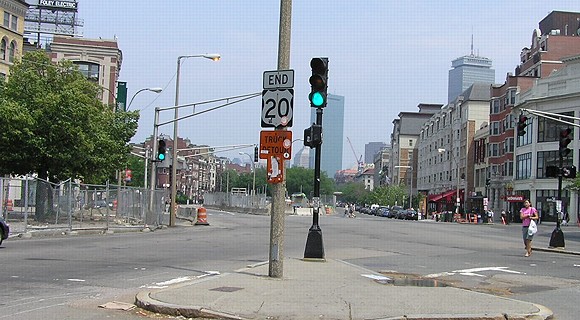 Facing east on 20
Photo by Chris Elbert
The east end of Highway 20 is about 600 feet due north of the famous "Green Monster" left-field wall.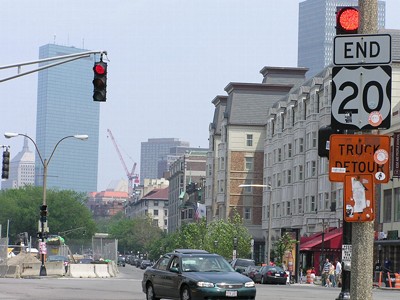 Closeup of the signage
Photo by Chris Elbert
Pictures by me: Third, 6/26/06; fourth, 6/12/05; fifth, 5/7/03; sixth, 12/19/03; seventh and eighth, August 2002
To Dale Sanderson's US 20 page
Page created 4/17/07