WEST End: US 101/Coast Hwy., Astoria OR, Clatsop County OR

Facing west on 30
This video capture from 2001 shows the signs at the very end of US 30, when US 26 also ended at this point.

Facing west on 30
This video capture from the Oregon Department of Transportation's video logs shows a new "End 30" before the signs above.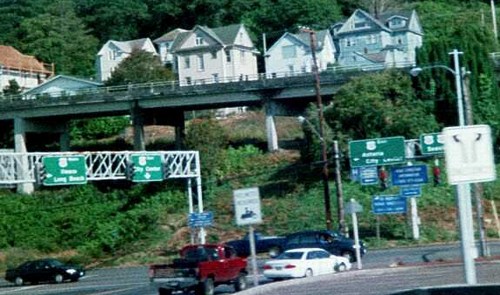 Facing south on 101
In the background is the approach to the bridge over the Columbia River. It loops around to cross over 30. The black car is at the end of 30.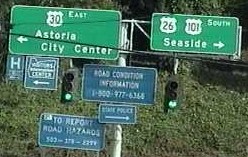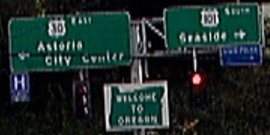 Closeup of signs at intersection (2001 / 2007)
Right video capture from Oregon DOT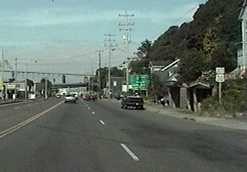 Facing northeast, but heading north, on 101
In western Wyoming, 30 splits off from the Lincoln Highway route to follow an even older path - the Oregon Trail. As such, 30 joins US 20 southeast of Boise and then runs north of it through Oregon.
Along the route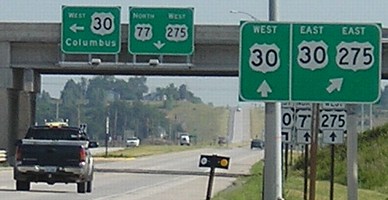 Fremont, Nebraska: Junction US 77 and US 275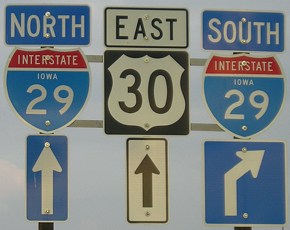 Missouri Valley, Iowa: Interchange with I-29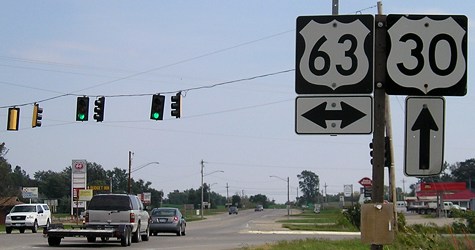 Toledo, Iowa: Junction US 63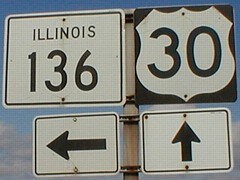 Near Fulton, Illinois: East end of IL 136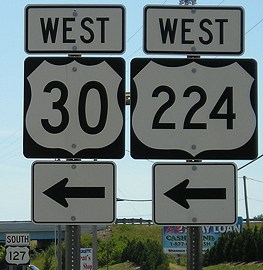 Van Wert, Ohio: Junction US 127
EAST End: Virginia and Adriatic Aves., Atlantic City NJ, Atlantic County NJ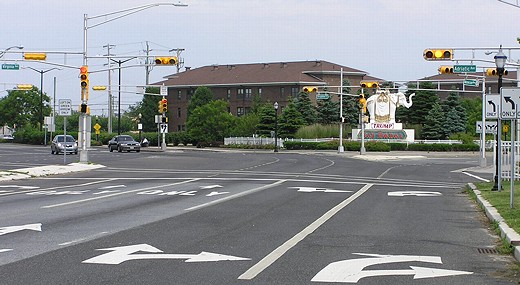 Facing east on 30
Photo by Chris Elbert
Yes, that Virginia Avenue, the one between States Avenue and Pennsylvania Railroad on the Monopoly board.

Closeup of the signage
Photo by Chris Elbert
Pictures by Chris Elbert: July 2006
Pictures at west end: First, third, fourth, and sixth, August 2001; second, 5/24/07; fifth, 10/22/07
To Dale Sanderson's US 30 West page
To Dale Sanderson's US 30 page
Page created 2/3/08; last updated 2/10/08