(January 17, 1939-November 4, 1980)
NORTH End: Stop sign, Old IA 92, Marion County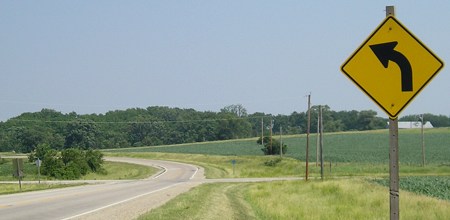 Facing north on 365
Nowadays, this intersection isn't much. Old 92 is the cross road, which now stops. Current 92 is still ahead. Despite being bypassed by new 92 a few years earlier, 365 remained on route logs through 1981.
For maps of the area, see the Business 92 page (segment on old 92).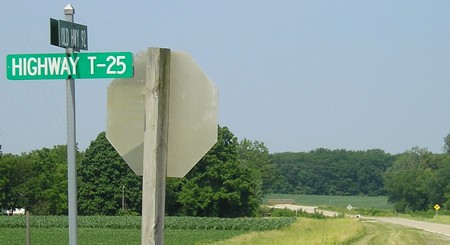 Facing west on 92
From the intersection, you can see old 92 abruptly coming to a stop after a bridge over railroad tracks was taken out in fall 2004. A short gravel road heads north to rejoin T25.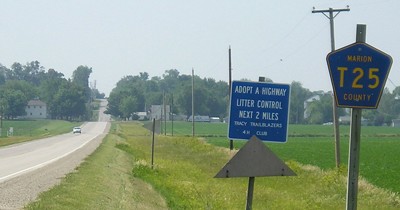 Facing south on 365
As you can see, 365 would have been a very short highway, curving right behind the "No Passing Zone" sign.
SOUTH End: Summer St., Tracy, Marion County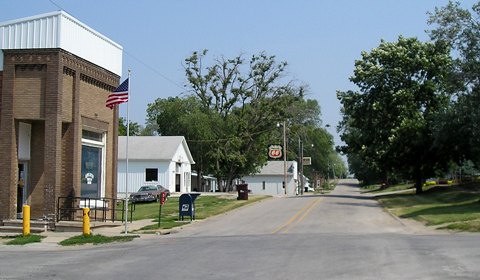 Facing north on 365
This intersection is a likely candidate for the end, since the post office is here, and the pavement changes.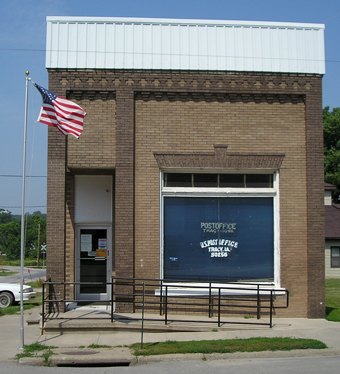 Tracy, IA 50256
The little red marker seen in the north-facing picture is a rural street address; while at one point Tracy had enough to merit a state highway, it is now an unincorporated village with a post office.
Last seen: 1981 (1979 map)

The east-west black line is old IA 92. The segment of old 92 in Mahaska County (east of Tracy) was turned over before the 1981 map. While IA 365 is not marked on the 1981 map, the black line is still there and it is still on the official route log.
All pictures by me: 6/16/06
Page created 9/11/06; last updated 10/16/06