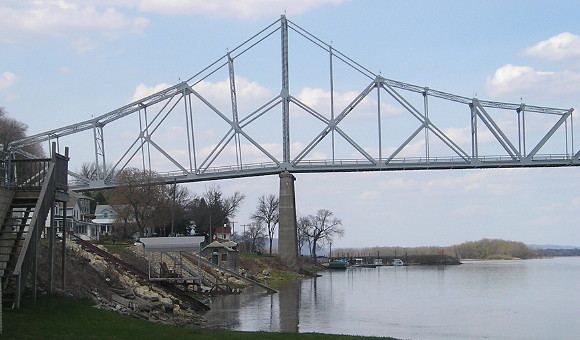 April 17, 2015: Iowa end of the Black Hawk Bridge in Lansing. Many more pictures of the bridge and intersection are on my Lansing page. The bridge piers are 120 feet too close to each other for modern navigation standards.
More than a decade after an exhaustive, in-depth study (PDF) of the Black Hawk Bridge and surrounding area, the Iowa DOT is inching forward on replacement of the distinctive 1931 structure. A public meeting will be held Tuesday about possibilities for both the location and design of a new bridge.
As the now-online documents show (PDF), this is about Step 1½ of a long process that will take two years just to advance the environmental assessment.