Pine Bluffs, Wyoming, August 5 — After leaving Cheyenne, I headed east on I-80 almost to the state line and then turned south to reach the Colorado-Nebraska-Wyoming corner and the highest point in Nebraska. The two locations are within eyesight of each other, but not direct driving distance, and the landowners don't want you to walk between. I drove Colorado gravel for about 15 minutes, adding that state to this trip. This is the second state high point I've visited.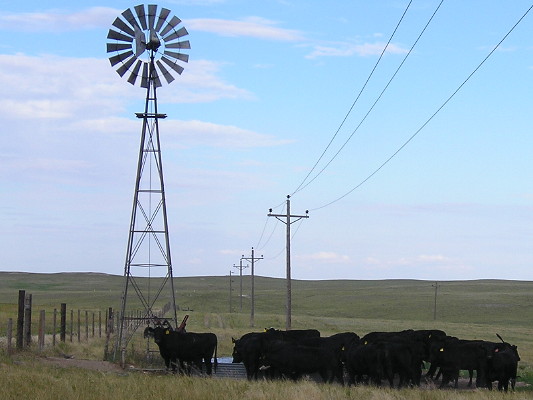 Local wildlife near the tri-state marker, visible at the end of the fence line, above the spigot of water pumped from the windmill.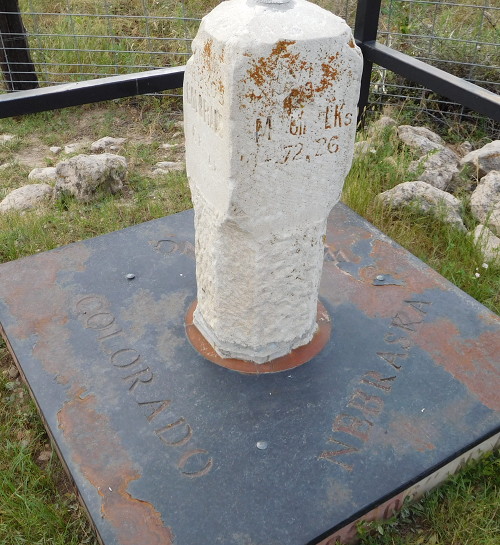 Facing northwest. I am standing about a foot onto the Colorado side. The base is built from stones from each state but the ground has crept up on the side coordinate labels and a black plate covers the top.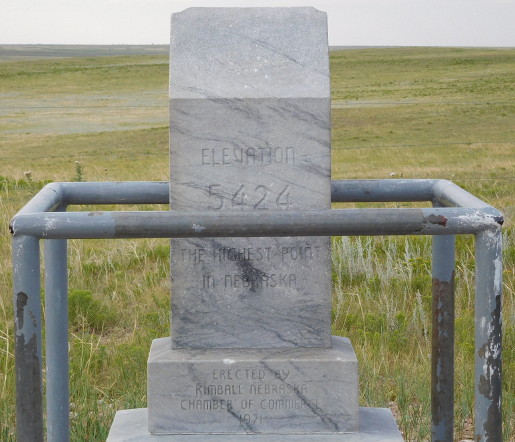 No snow-capped peak here. I thought of putting something Iowa State-related on the top — this is, now, at the western edge of Big Ten country — but instead I'll refer you to NINE-SEVEN because of EIGHT.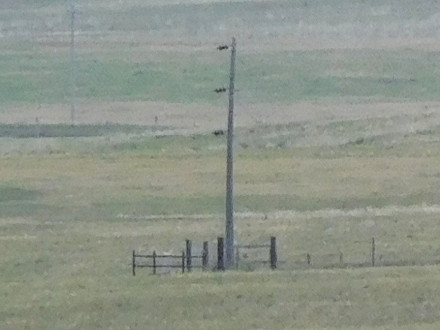 Is there anywhere else that a state's border is visible from its highest point?
Finally, I got back onto 30 and took that to Kimball. Before the trip, I asked the Nebraska Department of Roads if US 30 enters via the two-lane or I-80, since the signs contradict themselves; I was assured that the Lincoln Highway is the correct route.