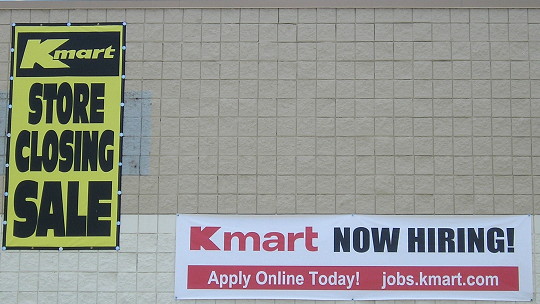 June 20, 2016: Hello, I must be going.
The Carroll Kmart was not in the large list of nationwide Kmart closures announced at the beginning of the year, but was included in a less-publicized round in spring. Two months after that, the Kmarts in Iowa City and Marshalltown were added to the list.
Unless more closures are announced, Iowa will have nine Kmarts at the end of 2017, half of what there were in 2015. Charles City and Oelwein will be the last ones left in the 319 area code. The store in Carroll has about three weeks left; Marshalltown's will be open until September.

When they say "Everything Must Go," they aren't kidding.