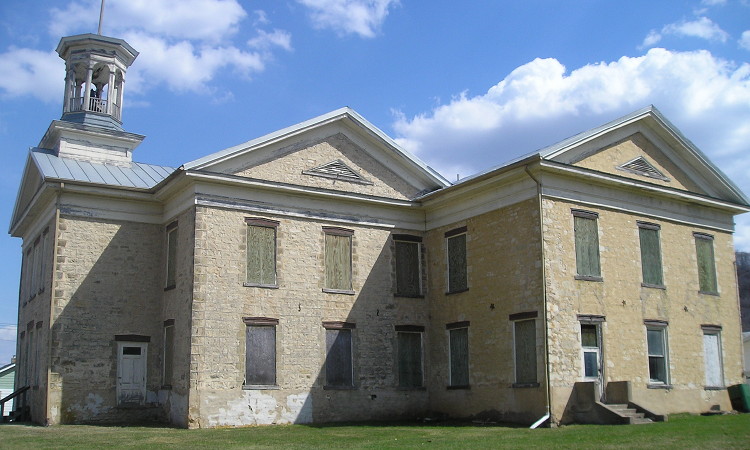 April 17, 2015: The Stone Schoolhouse in Lansing was in use from 1863 to 1973.
Preservation Iowa's list of "Most Endangered Properties" includes two old school buildings.
First, as found in the tipoff for this blog post (Sioux City Journal), Wilson High School in Cherokee. The "Simplified Classical Revival Style"* building one block from the central intersection of the city has been abandoned for a decade. The photo with the Journal story shows a light pole with shields for three highways on it — US 59, IA 5, and IA 3, before the middle was truncated and the latter rerouted around.
Second, on the other side of the state, the Stone Schoolhouse in Lansing. It is on the same block as today's Kee High, between that building and the football field. The roof is intact but the building "is basically abandoned with many openings to the elements and wildlife," according to Preservation Iowa. As you can see in the photo at top, all the windows are boarded up.
*If that's the term for the classic symmetrical multi-story pre-Depression brick building, I need to use it more.