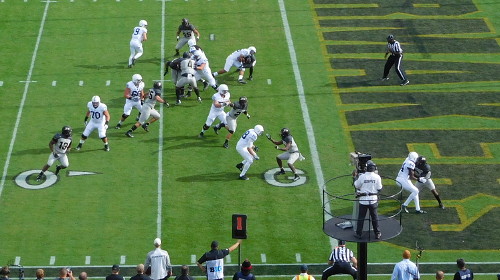 October 29, 2016: Penn State scores one of its many touchdowns against Purdue in West Lafayette, Indiana. The final was 62-24. Yes, I watched both Iowa State and Purdue play football in person in 2016. You can't hurt me.
The Big 12 Tournament's winner takes on the Big Ten's regular-season champion tonight (WHY are we so late this year?) in Milwaukee for the chance to, presumably, play the Big 12′s regular-season champion.
Iowa State has never played Purdue in football, as I mentioned before, but have met four times in basketball (h/t sports-reference.com). They would have met last year in the NCAA Tournament but Purdue fell on its face. Now, in a game between two teams' fanbases who are historically scared to death of being snakebitten/losing a player to injury/having a house dropped on them, the question is, who will come out alive?