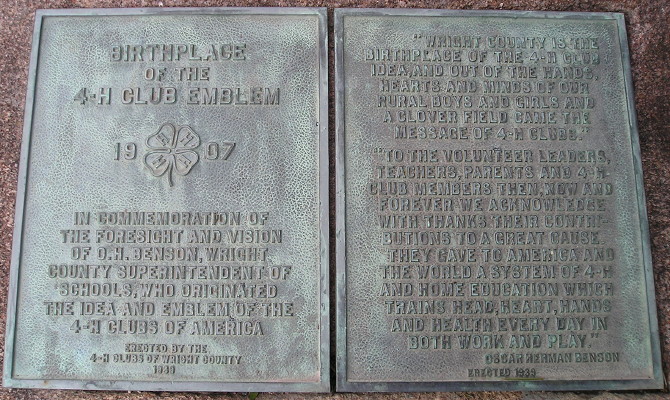 September 11, 2014: "Birthplace of the 4-H Club Emblem" marker at the schoolhouse museum in Clarion.
More than a century after the 4-H Emblem was born in Wright County, Iowa, the museum celebrating it has been moved — but not too far.
The one-room school where the county superintendent came up with the idea was bought and restored in the 1950s. It was opened as a museum in Gazebo Park in Clarion, two blocks from the Wright County Courthouse and a few hundred feet from the dead center of Wright County itself (the intersection of IA 3 and R38/Madison Avenue).
The building was moved to the west edge of Clarion with the Heartland Museum at the end of December, the Eagle Grove Eagle reports.